Nanostructures studied by X-ray diffraction - Part 1
Tutorial
Datum:

09.09.2020

Uhrzeit:

16:00

Vortragender:

PD Dr. Holger L. Meyerheim

Max-Planck-Institut für Mikrostrukturphysik

Ort:

Max-Planck-Institut für Mikrostrukturphysik, Weinberg 2, 06120 Halle (Saale)

Raum:

Lecture Hall, B.1.11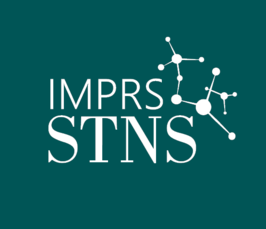 Since more than a century x-ray diffraction (XRD) is a well-established Nobel prize winning tool in physics and chemistry to analyze the atomic structure of solids. Although primarily used as a bulk probe, the availability of Synchrotron radiation and brilliant laboratory X-ray sources made it possible to study nanostructures and crystal surfaces also. In this presentation, I will outline the principles of XRD in general and the peculiarities of its application to nanostructures especially in view of recent achievements in laboratory XRD instrumentation.
This time our tutorial will be organized as a "hybrid" meeting, allowing 15 people to be on site in our lecture hall and all others can follow the meeting online via zoom. The zoom waiting room will be enabled 5-10 minutes prior to the start of the meeting and all microphones are muted. Please indicate your real name and raise your hand in case of questions during the Q&A session. Next week the same link can be used to access the tutorial.
Topic: IMPRS Tutorial - Meyerheim Part 1/2
Time: Sep 9, 2020 04:00 PM Amsterdam, Berlin, Rome, Stockholm, Vienna
Join Zoom Meeting
Meeting ID: 959 8582 0062
Passcode: 823861

We recommend all those planning to attend the meeting in our lecture hall to wear a mask and disinfect hands prior to entering the lecture hall.