Round-Table discussion on entrepreneurship
Tutorial
Datum:

25.11.2020

Uhrzeit:

15:00 - 17:00

Vortragende(r):

Michael Hochberg

CTO of Optical Subsystems, Nokia

Ort:

Max-Planck-Institut für Mikrostrukturphysik, Weinberg 2, 06120 Halle (Saale)

Raum:

Online

Gastgeber:

IMPRS-STNS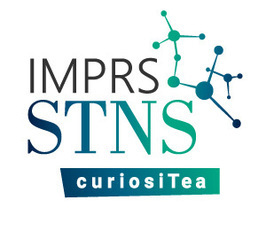 Silicon Photonics: From Academic Research to Commercial Technology
Michael Hochberg (CTO of Optical Subsystems, Nokia) will share his experiences and advice in spinning off companies from academic research and building up successful companies. Hochberg has been involved in innovation and commercialization in the field of silicon photonics for more than 20 years. In the 2000s, silicon photonics was still mostly a research topic, but today, it is fast becoming a key technology for datacom. Hochberg has crossed back and forth between academia and industry multiple times during this period, and he has developed a unique perspective on the evolution of silicon photonics and the process of innovation.
Event Format: 20-30 minute opening talk by Michael Hochberg, followed by open discussion. Please bring your questions!
Biography
Michael Hochberg currently serves as the Chief Technology Officer of Optical Subsystems at Nokia. He obtained a BS in Physics in 2002 and a PhD in Applied Physics in 2006, both from the California Institute of Technology. Dr. Hochberg was a professor at University of Washington, University of Delaware, and the National University of Singapore, and held appointments in various departments including Electrical Engineering, Chemical and Biomedical Engineering, and Materials Science. At University of Washington, he started and served as the Director of the OpSIS foundry-access service, which built a community of hundreds of silicon photonic designers around the world; OpSIS was the first organization to offer silicon photonic multi-project wafer runs that include a library passive devices, high-speed modulators and detectors, and an integrated PDK. Dr. Hochberg has founded a number of companies. He was a founder at Luxtera, which was acquired by Cisco in 2018 for $660,000,000. He founded Elenion Technologies in 2014 and served as the CTO until 2020, when the company was acquired by Nokia. Hochberg has won a number of awards for his work, including the Demetriades-Tsafka Prize at Caltech for the best thesis in the field of nanotechnology, NSF Graduate Research Fellowship, a U.S. Air Force Young Investigator Program Award, a Singapore National Research Foundation Fellowship, and a Presidential Early Career Award in Science and Engineering, which is the highest honor granted by the US government to young scientists.
Location: https://zoom.us/j/91724676356
Meeting ID: 917 2467 6356
Passcode: 574059
Join by Phone: https://zoom.us/u/ag8GEY5Xi