Into the science and engineering of thin film growth
Tutorial
Datum:

02.12.2020

Uhrzeit:

16:00

Vortragende(r):

Avanindra Pandeya Kumar, Amilcar Bedoya-Pinto

MPI-MSP, Halle

Ort:

Max-Planck-Institut für Mikrostrukturphysik, Weinberg 2, 06120 Halle (Saale)

Raum:

Online

Gastgeber:

IMPRS-STNS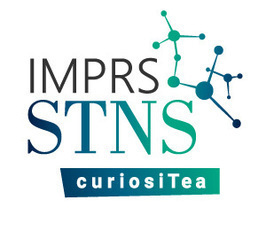 Thin film growth is nowadays of paramount importance for materials engineering and device applications. While it is widely
regarded as a useful tool for material synthesis, a good understanding of the thin film growth physics is essential to achieve
thin films with outstanding properties. In this talk, we aim to describe the physical processes underlying the crystalline growth
of a material on a surface, controlled by the interplay of thermodynamics and kinetics. The relative surface and interface
energies (thermodynamics) explains the general trends in the film growth but the growth mode is decided by the rate limiting
step (kinetics). In the first part of the talk we will discuss the how the thermodynamics and the kinetics affect the growth mode, structure and surface morphology of the films. In practice, the are many methods to grow the films viz. molecular beam epitaxy (MBE), sputtering, plasma laser deposition (PLD). What are these methods? What are the advantages and limitations of these methods? When should we use which method? In the second part of the talk, we would attempt to answer these questions.
Avanindra Pandeya Kumar
Avanindra is a final year PhD student with experience in growing thin films using molecular beam epitaxy. He has completed his Masters in Materials Science Engineering from IIT Kanpur and Bachelors in Electronics and Communication Engineering from Mizoram University, India.
Amilcar Bedoya-Pinto
Amilcar Bedoya-Pinto completed his undergraduate studies in Physics at the Technical University of Munich (TUM) and received his PhD from the University of Göttingen, being awarded with the Dr. Berliner-Ungewitter Prize (2011). After a PostDoc stay at CiC nanoGUNE (Spain) he moved to the Max-Planck Insitute of Microstructure Physics, where he currently leads projects on two-dimensional materials and Weyl semimetals –grown by MBE- for spintronic applications.
Zoom access (login code provided by mail to imprs@mpi-halle.mpg.de).