Main "ingredients" for becoming a successful entrepreneur
Tutorial
Datum:

24.11.2020

Uhrzeit:

16:00 - 18:00

Vortragende(r):

Wolfgang Tröger, Sebastian Meyer-Borchert

Max-Planck-Innovation

Ort:

Max-Planck-Institut für Mikrostrukturphysik, Weinberg 2, 06120 Halle (Saale)

Raum:

Online

Gastgeber:

IMPRS-STNS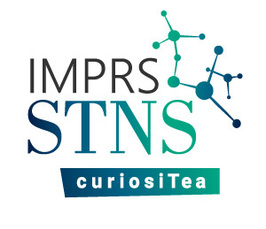 This tutorial is meant to be very open and agile with a focus on entrepreneurship as well as your ideas and questions. It's kind of steps and things one has to consider if moving ahead to become an entrepreneur. We do start our session with some polls to get an idea about the attendees and their respective needs. Along a chart with the key components of successful entrepreneurship we will narrow down the focus on things of your interest. To be prepared please think of problems you want to solve, ideas to innovate a product or maybe there is this one things you always thought about! Be curious and join our very interactive session. A follow-up session is planned. Stay connected!
Wolfgang Tröger
Wolfgang works as Senior Patent and License Manager at Max Planck Innovation, the technology transfer organisation of the Max Planck Society (MPG) since 2004. His responsibilities include advising MPG scientists on all intellectual property issues such as patenting of inventions, negotiation of license agreements, inter-institutional agreements on joint intellectual property and cooperation agreements between research organization and industrial partners. He also advises spin-offs of MPG in the physical-technical field and represents MPG in some of these companies in shareholder meetings, in several cases as chairman. Wolfgang studied physics at the Technical University of Munich (TUM). He also completed his doctorate there. He later completed his habilitation at the University of Leipzig and headed a research group. His field of work was the application and development of (nuclear) spectroscopic methods (nuclear probes and ion beams) in the material and life sciences.
Sebastian Meyer-Borchert
Sebastian works as Start-up & Portfoliomanager at Max-Planck-Innovation, the technology transfer organization of the Max Planck Society. He advises and supports scientists from the various Institutes in founding start-ups based on their inventios. He is also responsible for different entrepreneurship education programs and the evaluation of new research results and business ideas. Before joining Max-Planck-Innovation, Sebastian worked as senior project manager for a management consultancy where he specialized in strategy development and corporate finance. Prior he was responsible for the controlling and finance department of a business incubator. He studied business administration at the LMU in Munich and completed a training as Certified Controlling Advisor (EBS). He also obtained a Bachelor degree in Psychology.
Zoom access (Please join 5 minutes prior to the start of the meeting)