Project, time and self-management for PhD candidates
Workshop
Start:

May 12, 2022

End:

May 13, 2022

Speaker:

Dr. Alexander Schiller (Schiller&Mertens)

Location:

MPI Halle

Room:

Online

Host:

IMPRS-STNS

Contact:

imprs@mpi-halle.mpg.de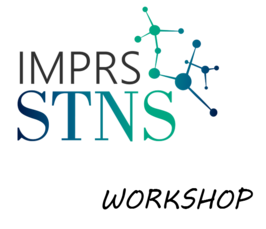 The places in the workshop are limited. For registration contact imprs@mpi-halle.mpg.de.
Ph.D. students need to develop advanced skills to be effective in modern research. In addition, the next career steps normally move participants into leadership positions that require management skills, be it in public research or industry. Polls have shown that while their expert knowledge is usually good, most of them need to improve their competence in communication, teamwork and their capacity to lead a team, understand its group dynamics in order to deliver a successful performance. An important factor in successful coworkers lies in their good project, time and self-management.
AIM – To provide Ph.D. students with an opportunity to build their understanding, skills and confidence in project, time and self-management. This will enhance their overall effectiveness as they pursue their research studies and maximize success of their future careers
METHOD – A balanced and structured program of interactive lectures, challenging activities outside of the "comfort zone" and review sessions will provide a variety of first-hand learning situations allowing participants to identify and take away relevant lessons (e.g. with Practical Advice Cards). Facilitators are habilitated scientists and successful group leaders in the natural sciences. They are "Certified Facilitators" with the concept of www.thiagi.com.

MODULES
PROJECT AND TIME MANAGEMENT
SELF-MANAGEMENT BY S.COVEY
PITFALLS, CRISES AND RESILIENCE IN SCIENCE
CAREER DEVELOPMENT
SCIENTIFIC SMALL-TALK AND NETWORKING
CREATIVITY
The lecturer Dr. Alexander Schiller was a DFG Heisenberg fellow and junior professor for inorganic chemistry at the University of Jena (Germany). In 2011 he started the project "Schiller & Mertens". Since 2016 he is a full-time trainer, certified coach and facilitator: teaching advanced research skills, such as communication in science, team building and leading competences and didactics and methodology in university teaching.