Spot on Career: How to succeed in Academia
Discussion
Date:

Feb 24, 2021

Time:

04:00 PM - 06:00 PM (Local Time Germany)

Speaker:

Annika Johansson, Ingrid Mertig, Niels Schröter

Location:

Zoom

Room:

Online

Host:

IMPRS-STNS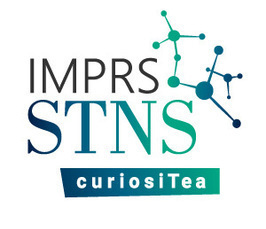 Abstract
The concept of our spot on career event is to share different perspectives with young scientists ranging from industry to consulting, academia and beyond.
This week's guests are Ingrid Mertig, Professor at the Martin Luther University in Halle, Annika Johansson, Minerva fast track fellow - starting September 2021 at MPI Halle, and Niels Schröter, who will become a Max Planck Research Group leader in May 2021 at our institute.
All of them are at different stages of their respective academic careers. Therefore, we would like to get into a discussion with them and get inspired by insights they share with us. Stay curious and join us for this interesting discussion round that will be facilitated by two doctoral students (Avanindra K. Pandeya and Prajwal Rigvedi Madhusudan Rao). They will start with a short before self-presentation before we take questions from the audience. Feel encouraged to ask questions or drop them in the chat.
Zoom access (please access meeting 5 minutes prior to starting time) | Meeting ID: 917 4464 5504 | Passcode: 946528