IMPRS Retreat 2022 - presence and online seminars
Start:

Jun 27, 2022 12:00 PM (Local Time Germany)

End:

Jun 29, 2022 03:00 PM

Location:

Schloss Schkopau & online

Host:

IMPRS-STNS

Contact:

imprs@mpi-halle.mpg.de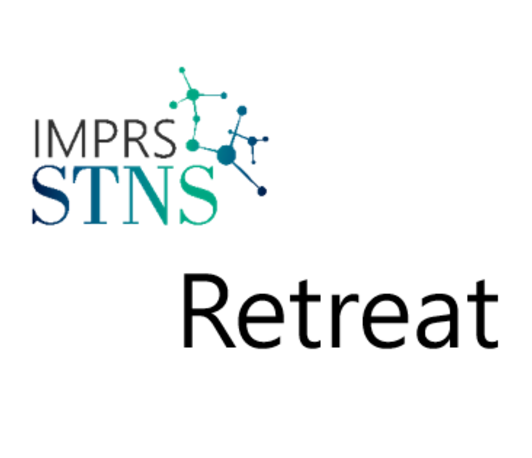 The IMPRS-STNS members meet from 27-29 of June for their annual Retreat at the Schlosshotel Schkopau. Several online program points are also available for externals. Check out our program.
Beside the scientific talks of the Retreat (see the table below) we invite you to join an additional online workshop on 28.06.2022 How to plan your PhD! by Hugh Kearns. Find more information here.
To receive the meeting link as an external, please contact imprs@mpi-halle.mpg.de.
Date & Time
Speaker
Title
27.06.2022
13:00-14:30
Amilcar Bedoya-Pinto
Molecular Beam Epitaxy - From fundamentals to applications
Zoom-Talk
27.06.2022
14:30-16:00
Holger Meyerheim
Nanostructures studies by x-ray diffraction
27.06.2022
16:30-17:30
Binoy Krishna Hazra
Spin-Orbit Torques: From fundamentals to applications
27.06.2022
17:30-19:00
See-Hun Yang
Novel tweaks on chiral domain walls - lateral junctions and twisted ribbons
Zoom-Talk
28.06.2022
13:00-14:30
Ingrid Mertig
Topological magnon states and orbital magnetic moment of magnons
28.06.2022
14:30-15:30
Wenjie Zhang
Why always FGT?
Zoom-Talk
29.06.2022
09:00-10:00
Tianping Ma
Micromagnetic simulations
29.06.2022
11:00-12:00
Jaechun Jeon
Challenges on device fabrication and electrical characterization