Prof. Xinliang Feng welcomes Stanford Professor for research stay
Max Planck Institute of Microstructure Physics welcomes Stanford Professor Hongjie Dai as Humboldt Research Awardee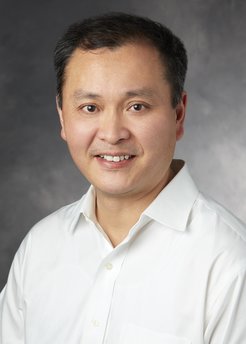 Prof. Hongjie Dai, J. G. Jackson & C. J. Wood Professor of Chemistry at the Department of Chemistry at Stanford University, has been awarded the prestigious Humboldt Research Award. Hosted by Prof. Xinliang Feng, he will conduct research on Carbon-Based Materials for Electrocatalysis, Batteries, and Nanomedicine at the MPI of Microstructure Physics here in Halle and at the Technical University of Dresden.
Prof. Dai is an internationally renowned authority in the field of materials chemistry, physics, and nanoscience. His pioneering work promoted basic research in the chemistry and physics of quasi-1D carbon nanomaterials. He made a huge contribution towards the development of single-wall carbon nanotubes, graphene nanoribbons, renewable energy storage, and nanomedicine. With about 300 publications and about 120,000 total citations, his H-index is 150 and he is currently ranked 7th in Chemistry by Thomson Reuters.
About the Humboldt Research Award:
Named after Alexander von Humboldt, the award allows internationally recognized researchers from all countries (excluding Germany) to spend between six to 12 months in Germany for the purpose of pursuing a research project of their own choice. The award amount is EUR 60,000. Other benefits include invitations to numerous events and the opportunity to attend language courses.